Tourism in the area of Dijon with the hotel *** - restaurant Le Relais de la Sans Fond in Fénay
Welcome to the Hotel *** Restaurant Le Relais de la Sans Fond in Fénay, south of Dijon (21, Côte d'Or) in Burgundy!
Eric and Marie will be delighted to share with you the riches of their beautiful region.
Gastronomy and wines
Wine is undoubtedly the most famous ambassador of Burgundy. But there is not only a burgundy. Soil and location, altitude and exposure - nature gives the know-how of Burgundy winegrowers a range of possibilities to create, from the same grape varieties, an infinity of harmonies.
And to savor all these nectars, nothing beats the cooking elaborated in Burgundy, rooted in its traditions while respecting the finesse.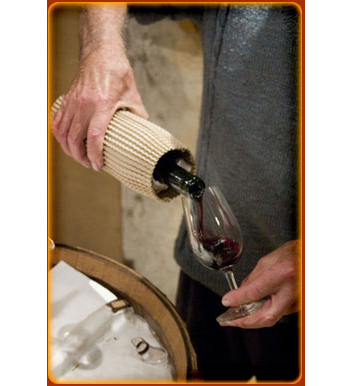 Tourism
Burgundy is today a holder of a rich and varied heritage that she invites you to visit. From Gallic vestiges to Romanesque bell towers, from the treasures of the cities of art to the splendors of the castles, between the memory of the industrial world and the creations of the future, she welcomes you with open arms.
Remember to visit:

Hiking / walking:
The walk of the "Sans Fond" (watercourse near the establishment)
The Longvic canal (cycle path, hiking, ...)
To know all the visits and demonstrations of the surroundings, do not hesitate to visit the links of the Offices of tourism below:
http://www.dijon-tourism.com/
http://www.ot-gevreychambertin.fr/
http://www.ot-marsannay.com/